About me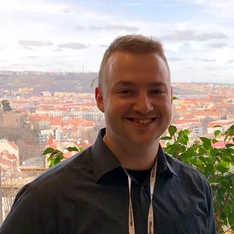 Vaclav focuses on designing reliable, secure, cost-effective and scalable software solutions on Microsoft Azure and AWS platforms.
He works as Tech Evangelist at Pure Storage, where he helps explain to developers how to use these products.
Microsoft Certified Trainer, former Microsoft Most Valuable Professional (MVP), ex-MSFT CSA, certified Azure Solutions Architect Expert and AWS Certified Solutions Architect Professional.
On his spare time he loves to travel and play with new technologies.
Contact
If you just want to email me, go ahead and use contact form.
if you don't get a reply within a few days, feel free to ping me via LinkedIn or Twitter.